This user is not currently accepting donations
Welcome to my 2021 ASICS Falmouth Road Race Page!
On August 15, 2021, I'll be running the 2021 ASICS Falmouth Road Race on the Gray Nation Endurance team in support of the National Brain Tumor Society because...
In October of 2018, I was diagnosed with an acoustic neuroma, which is a benign brain tumor that grows on the 8th cranial nerve. I had surgery to remove it a few days later, and I have been in recovery ever since.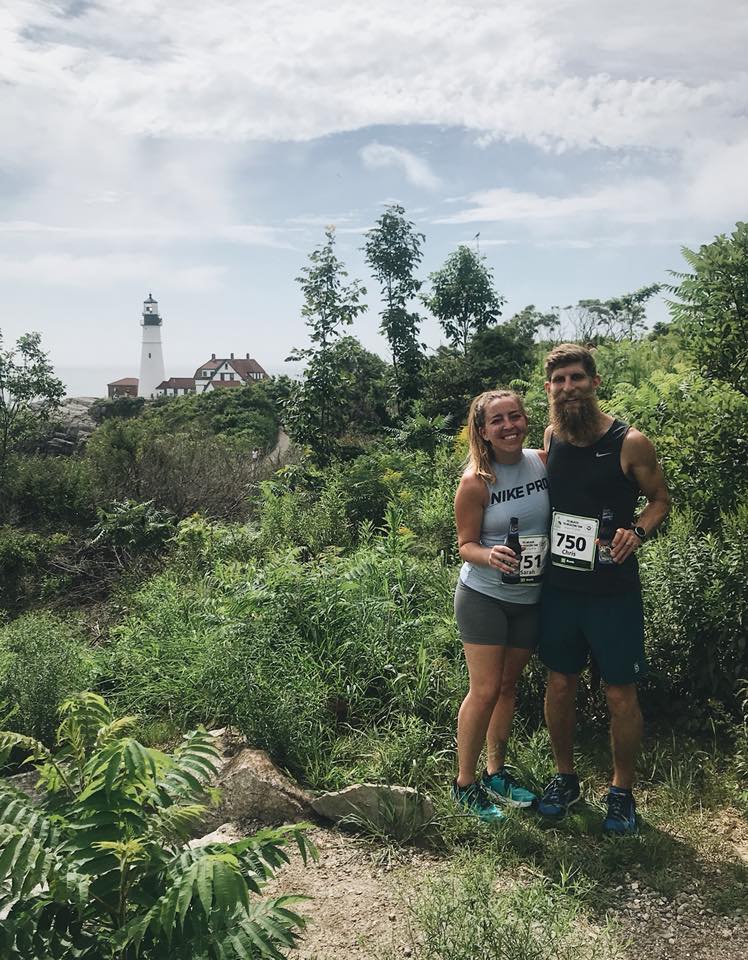 My brain tumor, surgery, and recovery took a lot away from me, but I have slowly been building my strength and endurance back over the last 2+ years. I am getting ready to run this 7 mile race as my return to endurance sports for the first time since August of 2018, when I ran the Beach to Beacon 10k road race just two months before my diagnosis.
While the tumor was almost completely removed and not likely to recur, I have some symptoms of facial nerve damage from the surgery itself, as well as fatigue, headaches, and hearing loss. Even with these remaining symptoms, I count myself as lucky within the brain tumor community. There are so many that have inoperable tumors, cancer, or even more debilitating lasting effects.
I am SO excited to be able to support the National Brain Tumor Society with this race. Their efforts have a direct impact for other brain tumor patients, survivors, and family members by providing resources and funding research towards curing brain tumors. I couldn't think of a better return to racing, and I hope that you will consider helping me reach my fundraising goal!
I will be posting my training progress on my instagram account - follow along on my instagram for updates and to see my (virtual) race in August!
Description
National Brain Tumor Society (NBTS) unrelentingly invests in, mobilizes, and unites the brain tumor community to discover a cure, deliver effective treatments, and advocate for patients and caregivers.
Building on over 30 years of experience, National Brain Tumor Society is the largest patient advocacy organization in the United States committed to curing brain tumors and improving the lives of patients and families. With thousands beside us, our collective voices and actions are a powerful force for progress.
Please make a gift today to support our vision to conquer and cure brain tumors—once and for all.
Recent donors
Donation date
Donor name
Donation amount

May

27

Trevor Fort

$100.00

May

27

Jon Gould

$55.35

May

27

Darrel and Luciana

$55.35

May

27

Brad & Jennifer Paige

Undisclosed amount

May

27

Dustin and Charity

$28.10

May

26

Anonymous

$109.85

May

26

The Kopko's

$25.00

May

26

Anonymous

Undisclosed amount

May

26

Baker Automotive/Mary-Ann Baker

$28.10

May

26

Anonymous

Undisclosed amount