Take part in a Halloween weekend in-person run and walk! On Friday evening, October 29 at 6:30 pm, you can be cool or a ghoul at the thrilling Walking With The Dead 5K & 1 mile run or walk presented by Columbus Rotary and Green Lawn Cemetery on the grounds of the historic Green Lawn cemetery on Columbus' South side. Experience Central Ohio's most spine-chilling Halloween fun run and walk through the sprawling 360-acre Civil War-era grounds of the 2nd largest cemetery in Ohio.
Gargoyles! Moats! Monuments! Scenic Paths! And then there's the famous Central Ohioans who reside in Green Lawn. Among them: several Ohio governors, Columbus Mayors, Famous Artists and Musicians, WWI Flying Ace Eddie Rickenbacker and scores of Civil War Generals and vets are just a few of the souls who call Green Lawn home. The scenic course will take you past many of the monuments recognizing the final resting place of many heroes.
Dress up the entire family and yourself in your most ghoulish outfit and come out for this fun event.
The 5K and 1 mile run or walk is organized on behalf of the Columbus Rotary Foundation and the Green Lawn Cemetery Association and helps to support the care and maintenance of Green Lawn Cemetery.
*NEW* Ghoul-ish Finishers Medal
All finishers of the run and walk will receive a commemorative medal:
Haunted Tour! Boo!
After the run, take part in the Haunted Tour of the Greenlawn Cemetery. The tour is designed for the entire family. While not known as a "haunted cemetery", several of Columbus' famous "ghosts" are buried here and with nearly 175 years of history it has its share of the macabre, strange stories, and mysteries. Join the president of the cemetery association for a 90 minute tour that will visit a few of these stories on a rare opportunity to see our beautiful cemetery at night on Halloween weekend. The tour will meet in front of the Huntington Chapel immediately after the run." Note: The tour is discounted for race participants. Must register in advance for discount.
Long-Sleeve Event Shirt
Event shirts (long sleeve) will be an optional purchase item during registration at $16.
Prizes and Awards
Top 3 fastest male and female finishers in the 5K will receive a special awards courtesy of Fleet Feet+Frontrunner.
Event Partners
The Walking With the Dead is organized in partnership with Greenswell Events.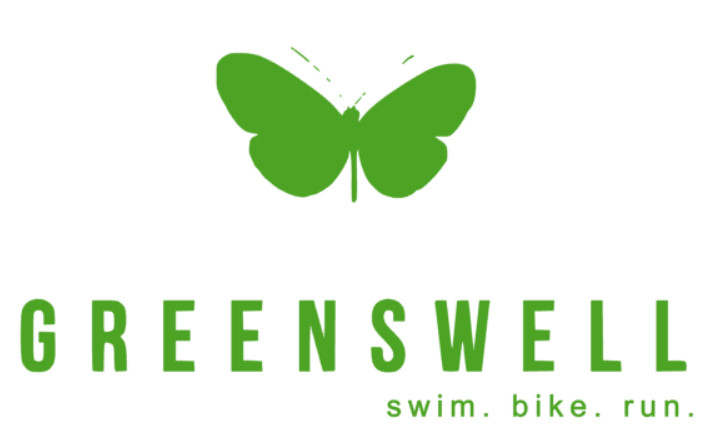 Walking With The Dead Quick Notes
Thank you for registering for the Walking With The Dead 5K & 1 Mile Walk, it will be a great evening of fun & fright for the entire family!
PACKET PICK UP: Pick-up your packets (race bib, ordered shirt, race materials, etc) in advance on Thursday, October 28 from 11:00 am - 7:00 pm at Fleet Feet+Frontrunner - Upper Arlington located at 1344 W. Lane Ave, Columbus, Ohio 43221.
EVENT SCHEDULE: October 29: Check-in begins at 5:30 pm.
AWARDS and PRIZES: Top 3 male and female finishers in the 5K.
STROLLERS: Strollers are welcome at the race. We ask that you line up at the back of the starting group for your safety and for the safety of the other racers.
RACE BIB: Please wear your race bib on the front and on the outside of your clothing to ensure an accurate chip reading of your finish time.
PARKING: Ample and free parking is available at the Green Lawn Cemetery.
START/FINISH LINE: Both the start and the finish line will be near the cemetery office.
ADDITIONAL QUESTIONS: For any questions not answered here, please email craigthompson@greenswell.com .
We will see you at the starting line!
About Columbus Rotary Foundation
About Columbus Rotary


We are family, friends and neighbors, community and business leaders, young and seasoned professionals and retirees who meet weekly for dynamic programs and networking while supporting numerous service projects in our community and world. Rotarians are People of Action, driven by a desire to create opportunities, strengthen communities, and find solutions to the tough challenges that affect people around the world.

We support education, expanding access to education and empowering educators to inspire more children and adults to learn. Columbus Rotary has funded over $1 million in scholarships over the last decade so youth can imagine and realize their full potential and live their dreams.

Columbus Rotary is one of the oldest and largest Rotary Clubs in the world, founded in 1912 and almost 250 members strong. Rotary is a community of 1.2 million men and women from all continents, cultures, professions, and experiences who connect through our local clubs, like Columbus Rotary.

For more information about Columbus Rotary, visit us at https://www.columbusrotary.org/



About Green Lawn Cemetery Association
About Greenlawn Cemetery Association



The Green Lawn Cemetery Association is a 501(c)13 non-profit established in 1848. Our mission is to preserve, restore, and share Green Lawn Cemetery with the community.



Green Lawn Cemetery is a historic private rural cemetery located in Columbus, Ohio in the United States. Organized in 1848 and opened in 1849, the cemetery was the city's premier burying ground in the 1800s. An American Civil War memorial was erected there in 1891, and chapel constructed in 1902 and expanded in 1963. For more information about Greenlawn, visit https://greenlawncemetery.org/

Advance Packet Pick-up
Pick-up packets (shirt, race bib, etc) in advance on Thursday, October 28 from 11:00 am - 7:00 pm at Fleet Feet+Frontrunner - Upper Arlington located at 1344 W. Lane Ave, Columbus, Ohio 43221.
Course Map/Start Location
Contact information
Event contact

Craig E Thompson

Phone

+1 614-425-1156

Website