This team is not currently accepting donations
Make a donation
Our story…
Your donations will support Spinal Cord Injury BC's programs, events, resource building, and Peer mentoring. Together, we can make sure all British Columbians with spinal cord injuries and related disabilities adjust, adapt, and thrive.
Help us raise money for participating in 2019 Scotiabank Vancouver Half-Marathon & 5k
---
Team members
Click on one of our team members below to make a donation.
e.g., John, Smith, or jsmith@example.com
Kristen McBride
Raised: $10,000.00
Team captain
Kirsten Sharp
Raised: $9,450.00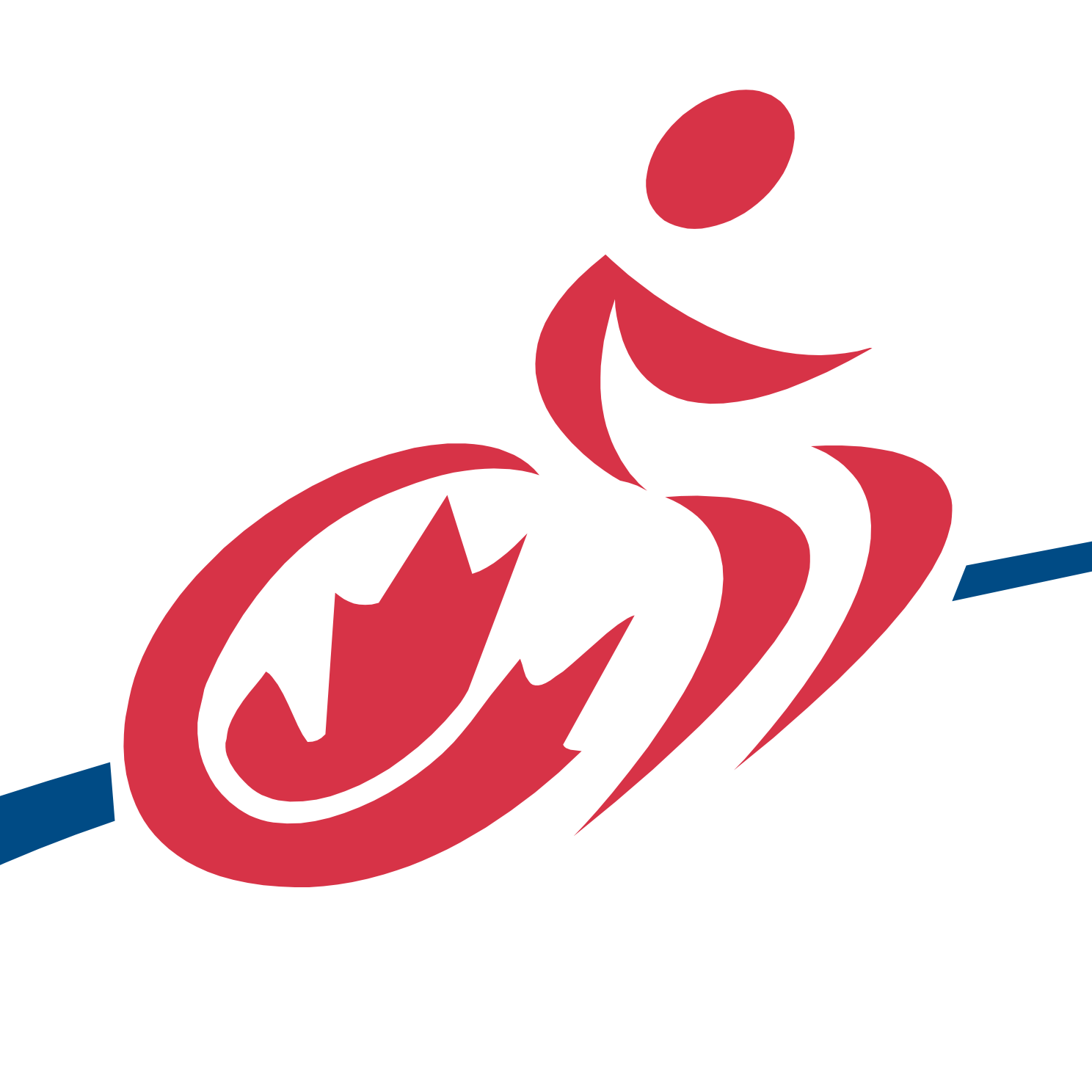 SCI BC Board
Raised: $9,100.00
BCPF Board
Raised: $6,220.00
Sam Douglas
Raised: $4,393.00
Chris McBride
Raised: $3,700.00
Jessica Vliegenthart
Raised: $3,475.00
Karen Hodge
Raised: $2,615.00
Shelley Milstein
Raised: $2,420.65
Karen Gillespie
Raised: $1,535.00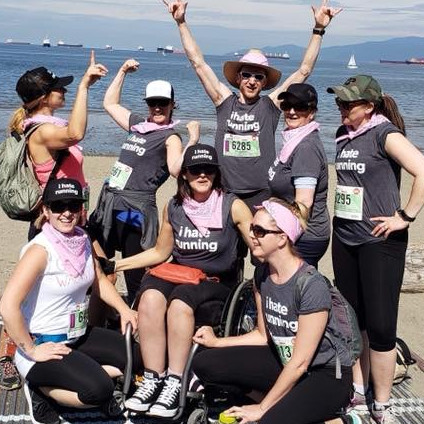 Sheila McMurran
Raised: $1,310.00
Aleem Bandali
Raised: $1,300.00
Brandon Loree
Raised: $1,275.00
Chris O'Neill
Raised: $1,150.00
Kate McBride
Raised: $1,125.00
Jan Sharp
Raised: $1,080.00
Darlene Hole
Raised: $1,000.00
Dianna Robertson
Raised: $1,000.00
Harry Bruce Hole
Raised: $1,000.00
Isaac Hole
Raised: $1,000.00
Jenna Wright
Raised: $1,000.00
Jiwan Gill
Raised: $1,000.00
Ben Mortenson
Raised: $925.00
Teri Thorson
Raised: $910.00
Bruce Gillespie
Raised: $860.00
Alison Brierley
Raised: $810.00
Julie Wittrock
Raised: $790.00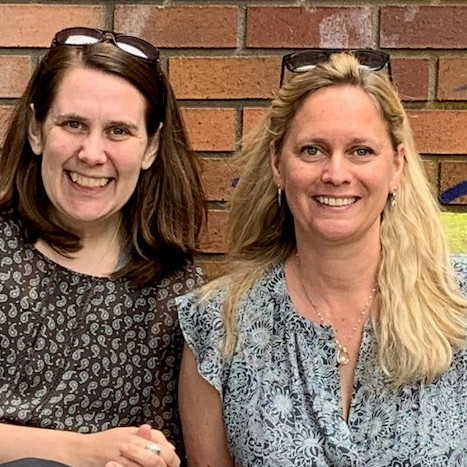 Rebecca Janke
Raised: $790.00
Jocelyn Maffin
Raised: $735.00
Danielle Fourchalk
Raised: $670.00
Nicole Talosi
Raised: $615.00
Jessica Loxton
Raised: $595.00
Terry Chen
Raised: $575.00
Aileen Reed
Raised: $545.00
Susie Jackson
Raised: $540.00
Ryan Clarkson
Raised: $501.10
Kathryn Sorenson
Raised: $500.00
Steve Rhodes
Raised: $500.00
Teresa Adamowski
Raised: $500.00

Tillie King
Raised: $500.00
Leanna Ritchie
Raised: $475.00
Deborah Finck
Raised: $435.00
Emily Bullen
Raised: $425.00
Laurie Edberg
Raised: $395.25
Paulo Guerrero
Raised: $375.00
Luke Parry
Raised: $355.00
Nikki Robertson
Raised: $355.00
Thena O'Neill
Raised: $350.00
Kiana Marty
Raised: $340.00
Kathleen Santos
Raised: $305.00
Ed Milligan
Raised: $300.00
Gazal Dhillon
Raised: $300.00
Yuko Holmberg
Raised: $270.00
Don Danbrook
Raised: $250.00
Renée Hammond
Raised: $250.00
Ronalyn Danbrook
Raised: $250.00
Chelsy Arthurs
Raised: $240.00
Gina Parry
Raised: $225.00
Tracy Parker
Raised: $210.00
Jared Huber
Raised: $200.00
Liam Sproule
Raised: $200.00
Micaela Evans
Raised: $200.00
Shannon Sproule
Raised: $200.00
Ron Holmberg
Raised: $175.00
Kirsten Hansen
Raised: $150.00
Robert Pullen
Raised: $150.00
Jamey Zornow
Raised: $135.00
Brian Sharp
Raised: $130.00
Jana Husseini
Raised: $125.00
Megan Howarth
Raised: $125.00
Rod Bitz
Raised: $125.00
Tara Marty
Raised: $125.00
Warren Pullen
Raised: $125.00
Claire Beneke
Raised: $120.00
Alison Gelz
Raised: $100.00
Cathy Eustace
Raised: $100.00
Erika Liechti
Raised: $100.00
Fraser Downie
Raised: $100.00
Jacob Currie
Raised: $100.00
John Houck
Raised: $100.00
Kathleen Lamothe
Raised: $100.00
Kathy Withers
Raised: $100.00
Lise Belanger
Raised: $100.00
Lyne Boehm
Raised: $100.00
Regina Colistro
Raised: $100.00
Sophia Stefani
Raised: $100.00
Steve Milum
Raised: $100.00
Theresa Wong
Raised: $100.00
Spencer Gillespie
Raised: $80.00
Ryan Schweizer
Raised: $70.00
Christopher Stefani
Raised: $50.00
Mitchell Garrett
Raised: $50.00
Karen Campbell
Raised: $35.00
Cassandra Basi
Raised: $25.00
Marites Flores
Raised: $25.00
Vladislav Fomin
Raised: $25.00
Athena Ng
Raised: $0.00
Brendan Tompkins
Raised: $0.00
DALE SMITH
Raised: $0.00
Dean Robertson
Raised: $0.00
Devon Ng
Raised: $0.00
Greg Erickson
Raised: $0.00
Jenna Mah
Raised: $0.00
KELSEY ISLAM
Raised: $0.00
Rachelle De Jager
Raised: $0.00
RATIB ISLAM
Raised: $0.00
Recent donors
Donation date
Donor name
Donation amount

Jul

26

Jocelyn Maffin

$35.00

Jul

22

Kirsten Sharp

$800.00

Jul

17

Maya Pankalla

$100.00

Jul

16

Scott Marshall

$300.00

Jul

14

john smithman

$25.00

Jul

12

Marlies Ernst

$50.00

Jul

08

Herb Haberl

$10.00

Jul

05

Gord Bottenfield

$10.00

Jul

03

Nicholas Forrester

$100.00

Jul

02

Gina Party

$25.00