Tips & Tricks | Estimated Read time – 2:37
One of the most exciting parts about working at Race Roster is having the opportunity to join some of our event packet pick-up and race days. It's also the reason we know just how long and busy (and did we mention long?) those days are.
However one advantage is that we've shared your pain points and have identified some common roadblocks. So, we asked some of our customer service and event teams about the most frequently asked onsite check-in and registration questions.
You may even want to splurge on color ink for this one: we're sharing our top onsite tips, downloadable checklist, and volunteer cheat sheet templates!
Tips from our insiders
The #1 thing we heard from our insiders isn't groundbreaking, but works nearly every time: preparation! Most of the issues that slow the onsite process have to do with setting up and testing the onsite registration and check-in systems beforehand.

We've created this checklist to help you know what and when you should be setting-up to prepare. HINT: start 1 week before your onsite!


Explore device options to provide the right access to your volunteers and staff: You can set-up unique purposes for devices under the onsite settings. We have three device types to choose from: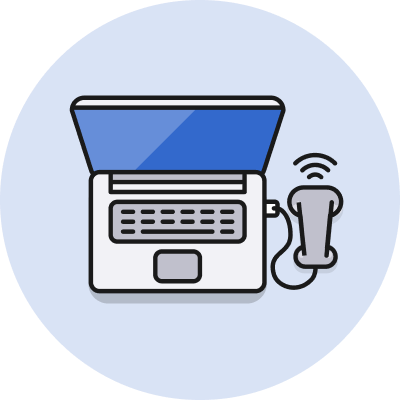 1. Check-in
Check-in devices are intended to be managed by your volunteers.
In this mode, they can perform registrations, take donations and use the check-in page to search for participants, assign bibs and check them in.
2. Manager
Manager devices are linked to an event organizer profile from the staff on your event page.
In this mode, managers will have access to perform check-ins, new registrations and take donations as well as perform all sensitive actions. This will also give access to the onsite dashboard and transaction list.
3. Onsite Registration
Onsite registration devices are intended to be standalone stations that allow your participants to complete their own registration.
Settings can be configured to require volunteer assistance to assign bibs and for cash transactions.
Your volunteers will likely have varying experience and comfortability with technology and may accidentally exit or minimize the onsite registration window. Depending on the device and browser you're using, you may be able to set your device to kiosk mode to prevent navigating from the onsite registration page.

You may also choose to bookmark or create a shortcut on your desktop to the onsite page.

For more information on configuring these settings, check out our knowledge base article.

What's new at Race Roster?

See all of our releases or visit our what's new page for the most noteworthy Race Roster updates!