New access code design updates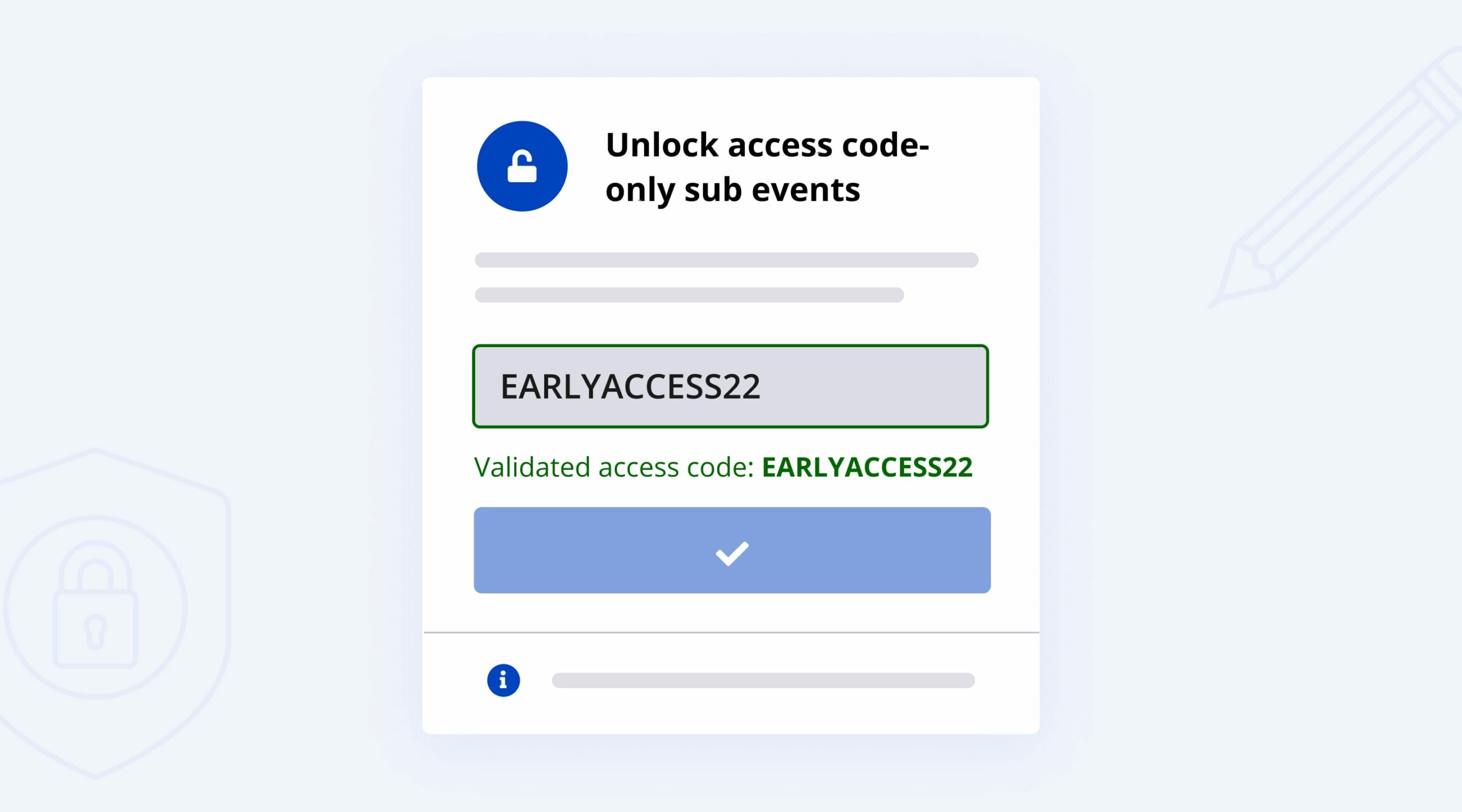 We recently updated the design of sub-event access codes, making it clear to registrants when only some of your sub-events require an access code. Before we dive into these updates, let's revisit access codes, how they work, and what you can do with them!
Learn more about the NEW access code design within the registration form.