Making Strides: Winter Edition
Winter is a season to reconnect with family and friends, to brainstorm great ideas for your next event, and look forward to the new year ahead of you. Our team has been busy improving the Race Roster platform for you and your participants. Let's review the highlights since our last update.
If you want more information on any of these features, please contact director@raceroster.com
---
Activate Gifting
It's the season for Gifting! Gifting allows the friends and family of racers to purchase event entries on their behalf.
We've compiled resources for you to quickly activate Gifting on your event and included an infographic that you can share with your participants.
---
Campaign Triggers
Campaigns were improved by adding new triggers and an intuitive editor to help you execute targeted emails to registrants. Send automated emails based on the following new triggers:
Age
Answers to a specific question
Gender
Swag item chosen
Team Captain registration
Promoter URL for Referral Tool
Campaigns also have a new intuitive editor to help you craft beautiful emails. Finally, to give your participants more options, an unsubscribe button has been added to all automated campaigns to give participants choice on what they want to hear about from you.
---
Analytics & Insights
Metrics is a section that visually displays key insights from your event in logical groupings, and dives deeper to help you answer the burning questions every event organizer wants to know. Compare events on a year over year basis if you have been an organizer for multiple years, compare your 10k participants to your 5k participants, or analyze participant demographics to plan your next marketing strategy.
---
Teams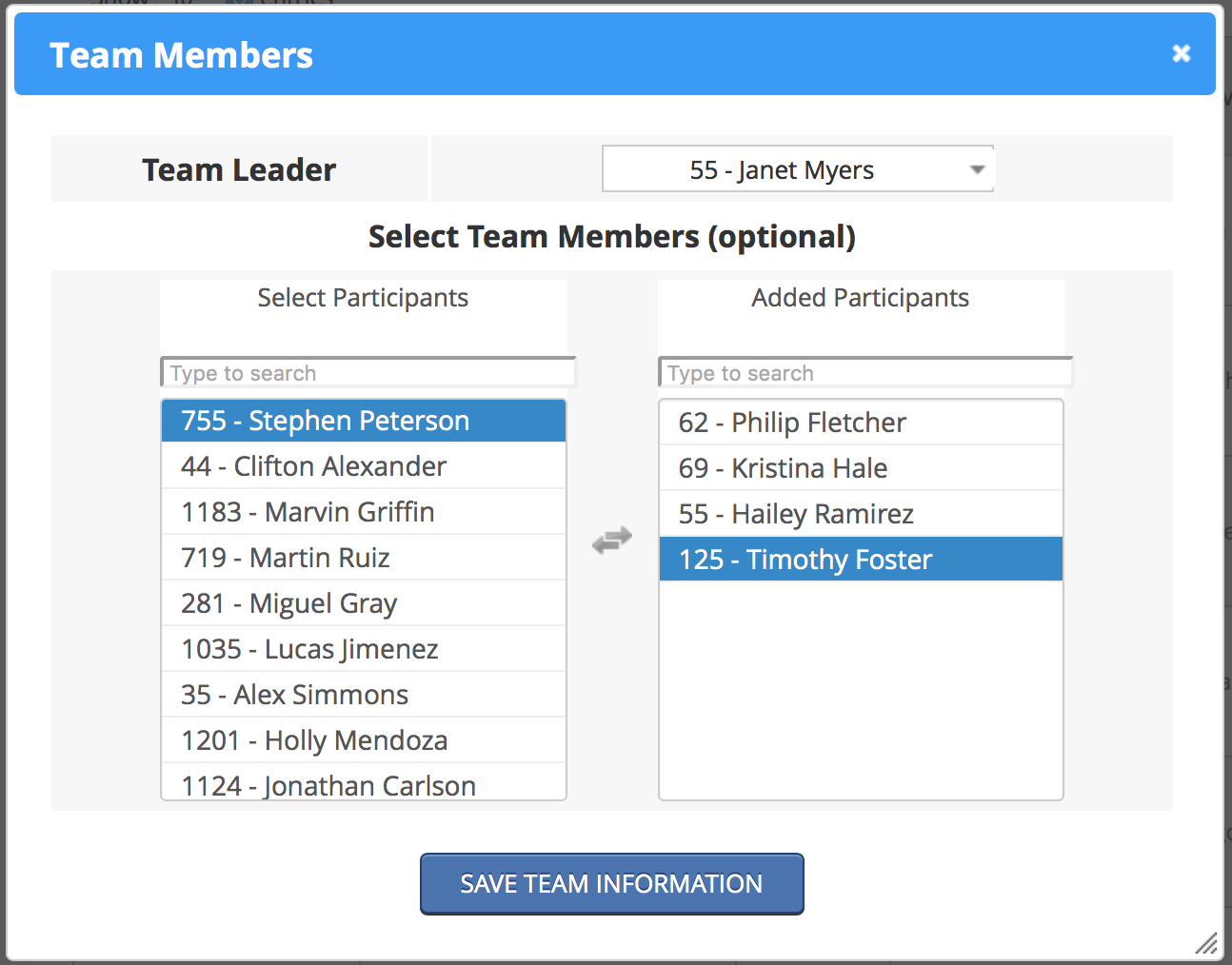 Team configurations were given an upgrade this season as organizers have the ability to change team leaders and add or remove participants in a new modal screen. Participants can also join teams from their dashboards. Further, you can now customize a registration close date for teams and we'll help you make sure this occurs within the regular registration window.
---
Waivers
Events are increasingly operating in a world where liability needs to be considered, and waivers are your first line of defense if a legal situation were to arise. We've added the ability to download the signed waiver by specific participants based on best online practices.
---
Key Event Dates & Transfers
Event Organizers that have access to an event page will now receive automated emails ahead of key dates in their event calendar. Race Roster will notify all organizers the day before an event is set to open, or the day before an event is set to close.
Participants that choose to complete transfers will also receive automated notices based on Transfer transactions:
Participant initiating a transfer will receive an email
Participant receiving the transfer will receive an email
Both participants will receive an email when the transfer is completed
---
More system improvements
The onsite app now allows you to search and check-in everyone on a single transaction at once.
An event organizer can now list internal notes when creating or editing promo codes.
For events that are not hosted on Race Roster, a custom logo can be added to result pages and finisher certificates.
Registration questions have a new validation capability that can be activated by special request. Validation allows you to ensure the input matches your criteria.
Charity badges will now encourage more donations by appearing on a participant's pledge page in the order the badge was earned.
For an event that is closed for donations, the button will automatically switch to a 'Learn More' button.
A new text and content editor was added to several places in the system including: Charity Details, Waivers and Volunteer Details.
---
For more information on our past releases and some handy tips on using our platform check out our knowledge base.